We have proposed and implemented an international growth strategy based on M&As and initiating new joint ventures. By integrating acquired companies into the existing group, we successfully added 6 new members. We will continue to manage this portfolio and to further expand the group.
Through M&As we have expanded TYO group internationally and laid the foundations for further growth.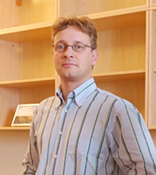 OIC proposed an international growth strategy based on M&As and initiating new joint ventures to TYO group, a JASDAQ-listed media production group. Focusing on delivering results, we then started implementing this strategy by initiating the incorporation of new joint ventures and through the acquisition of leading online agencies. Post-acquisition integration efforts turned the newly-acquired or newly-founded companies into full members of the group, who are able to meet the reporting requirements of a listed company and apply the management policies requested by the group. OIC will continue to implement the international growth strategy and be responsible for managing the new international members and for the further expansion of the group.
-- Firstly why did OIC suggest expansion of their overseas business to TYO group?
Jimmink (OIC COO):
It was because that we saw so many advantages that TYO group could have from overseas business expansion. We were very confident about the plan and we proposed to TYO group as we knew that we would be able to deliver the results. We undertook each step of the acquisition process very carefully and checked every detail of the deals in order to ensure that they were completed successfully. The synergy between our plan and their strategy was tremendous."
-- What did you see as the advantages in TYO group's overseas expansion?
Jimmink:
"TYO group wanted to grow as an "entertainment group" composed of small but talented companies forming a "Creative Business City". To achieve this, they were already undertaking acquisitions in the domestic market, but we thought that there would be far greater diversity in talent and experience by including companies from across the world in their options."
"Secondly, advertising is a global business so there is no reason for constraining their business opportunities to Japan."
"Finally, Japanese entertainment culture has recently become very popular on a global level and is regarded as "cool" in many markets. TYO group can build on this strong appeal as a cultural leader in overseas markets, and take advantage of their availability, capacity and strong clients base. We had every confidence in the success arising from their partnership with European companies."
-- What did TYO group want to reinforce by overseas expansion?
Jimmink:
"TYO group not only wished to seek talents outside of Japan to create more business opportunities, but also wanted to advertise their unique business identity and to differentiate themselves from competitors. In the advertisement/entertainment field there are no borders between the countries. So it will be beneficial for them to mix European and Asian talents who can exchange creative ideas and establish original solutions. Our thorough research has ensured that this culturally eclectic style will work in all aspects of their business."
-- What possible issues did you see in the acquisition processes?
Jimmink:
"At first we had to carry out research into business cultures to ensure this multi-cultural business plan would work."
"As TYO group already had an experience in acquisition processes in the domestic market, the overseas acquisitions was not dramatic step forward. However, they did not have any knowledge of local laws or have local contacts to smoothen the negotiation process and that's where we provided them with support."
-- What measures did OIC make to meet these requirements?
Jimmink:
"OIC was already supporting one of the TYO group companies, TYO Interactive Design Inc.(TYO-ID), as their European representative helping them find new creative partners. As we exchanged ideas with TYO-ID's partners during joint projects, we were convinced that there were demands for this business model throughout Europe as well as Japan."
"For global expansion, OIC suggested that TYO group should start with overseas acquisitions. For such tasks, experienced local resources with language skills and local connections are crucial, and that is what OIC had in Europe. OIC's ability to directly contact clients, partners, and local lawyers was a great advantage for TYO group."
-- Why is TYO International B.V. the best solution for TYO group's acquisition project?
Jimmink:
"For successful overseas business expansion, you need to have sufficient knowledge on local culture, business style, laws, and the language. You need to be able to meet legal professionals, read and understand legal materials, and meet people from local companies that may be acquired. For all these required steps, we needed a foothold from which we could easily access both European and American markets."
-- Please tell us how OIC managed TYO group's overseas expansion project (including the establishment of TYO International B.V.).
Jimmink:
"Part of the reason for our success in this project is that we had very strong and direct support from the TYO management; they were very positive on overseas expansion as it coincided with their domestic strategy."
"Our first step was to start research on multi-cultural businesses. Then as we gained partners across Europe and America for TYO Interactive Design we concentrated on strengthening the relationship between TYO Interactive Design and its partners. "
"To promote and strengthen their relationship with their overseas partners, we suggested that TYO group should establish TYO International B.V. as a global business base to work on acquisitions and to recruit new official partners to the group. TYO International B.V. is now contacting potential future partners and fully researching their local business environment (including tax and commercial law systems). We are currently in the process of acquiring more official partners who have already worked closely with the group."
"After scouting suitable target companies, TYO International B.V. undertakes the negotiations for, and implementation of, the transaction. This includes management of the due diligence process, contract negotiations and the closing process. But the completion of the transaction is only the beginning of the work."
"The newly acquired member of TYO group must become a full member of the group, in terms of its values and spirit, and its management and reporting processes must be integrated and adapted to meet the requirements of a listed company such as the TYO group."
"To enable the TYO group to meet its goals, we will continue to work on the acquisition, integration and management of new international member companies."
-- What results have TYO International achieved as a result of OIC's support?
Jimmink:
"OIC supported TYO group's investments in two companies in the United Kingdom and France that were creative partners of TYO-ID. We then established one new company in Italy, as a joint venture with the group's official partner in the United Kingdom."
"We were also successful in acquiring 60% stakes in interactive agencies with offices in Sweden, Spain and the USA, and we established a wholly foreign owned enterprise in Shanghai, PRC. Most recently, we incorporated a new group company in Japan, leveraging the international brand of the acquired interactive agencies."
-- Do you have any advice for companies that are hoping to expand their business overseas?
Jimmink:
"Overseas business expansion does not always mean acquisitions. Sometimes we may need to develop a dealer network, or to establish a new company in the local area, possibly as a joint venture."
"The most important thing is to decide the right strategy for the company, and for each strategy there should be an appropriate solution."
"Our support starts by finding out your internal strategy and solutions. We then research the market in line with this strategy, design an approach and work on the integration and management of the project. This way, we can always help your company achieve your goals."
TYO Inc.